Sunday Gathering's have resumed! Worship begins at 9:15 am Sunday's. Click HERE to watch the Re-opening information video.

Click HERE to subscribe and watch the

live message Sundays at 10am.

Sermon Audio & Video
UPCOMING SERMON:
"Freedom in Jesus" Mark 5:1-20
Sunday Worship weekly at 9:30 AM
Village Community Church
662 Schelfhout Ln. Suite E, Kimberly, WI 54136
Welcome to


Village Community Church
We truly want you to feel welcomed by the family at Village Community Church! That is why we desire to live by three simple things: Love GOSPEL Identity. The Gospel is the center of who we are. God did not send his son Jesus Christ to die on the cross in order to love us. Love is what motivated Him to send his son Jesus to die in order to bring us back into the relationship originally created in the beginning (John 3:16).  Love is the motivation of God to administer the Gospel, therefore we are free to love those around us. In this we find our Identity as true children of God; members of the Christian family. We are brothers and sisters IN Christ. We hope you would consider visiting Village Community Church to experience how God is moving mightily as we worship together, study the bible and grow together in community!
Who We Are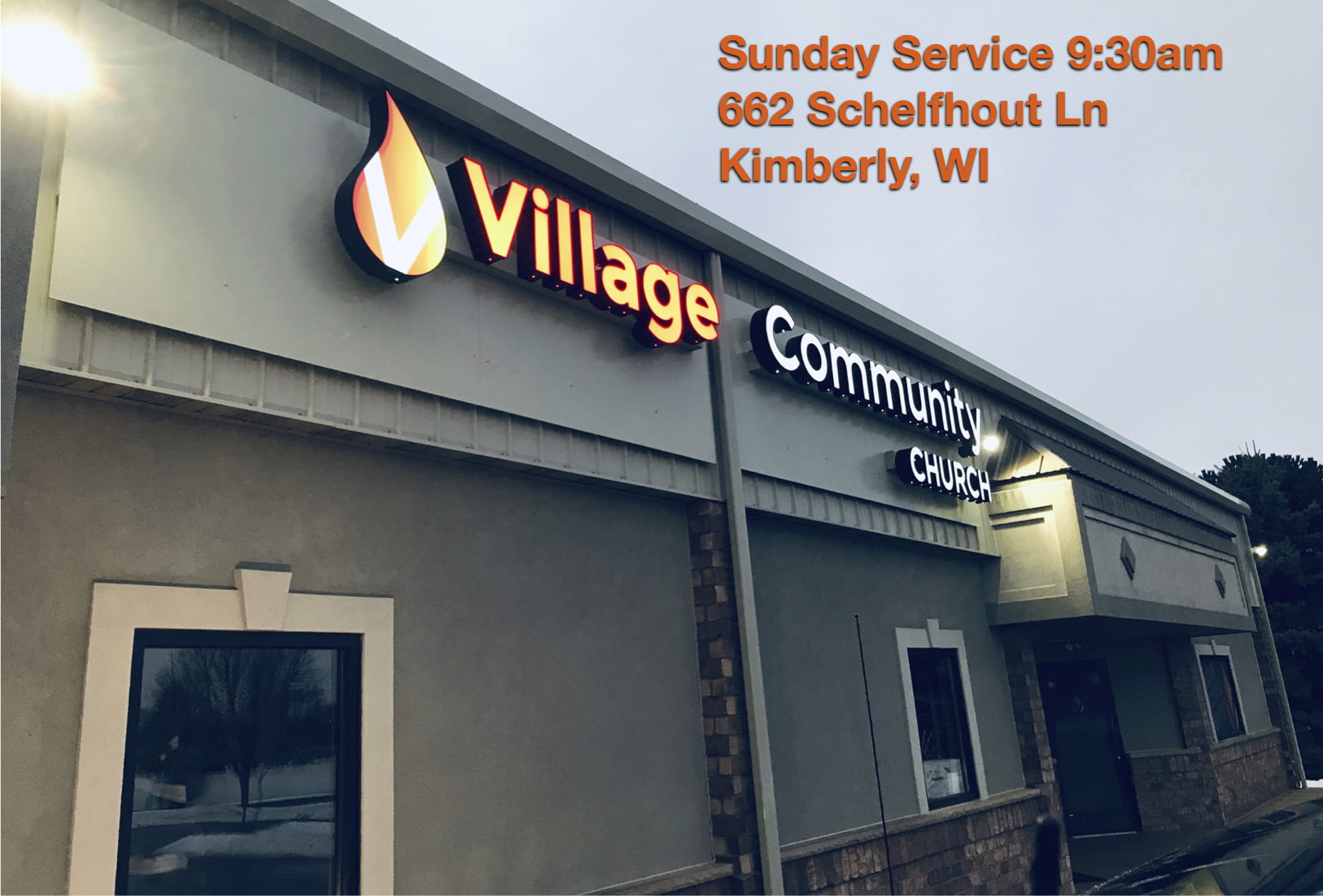 Audio Sermons
Please click on the audio link to listen to the sermon
Calendar of Events
There are no upcoming events to display at this time.
Prayer Requests
[contact-form-7 id="68" title="Prayer Request"]